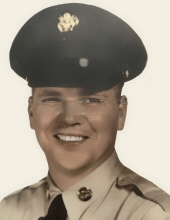 Obituary for Bennie Booker Dalton, Jr.
Bennie Booker Dalton, Jr., 82, of Mount Pleasant, SC, died, Friday, April 13, 2018.
He was born on August 6, 1935 in Rockingham, NC to Dr. Bennie Booker Dalton, Sr. and Grace Covington Dalton.
Booker was an active member of Mt Pleasant Presbyterian Church, beloved husband, father, grandfather, brother and uncle. He worked for Mack Trucks for 45 years and retired from Hughes Motors in North Charleston. He raised his family in Mt. Pleasant, and enjoyed the Lowcountry life outdoors on the water, fishing and shrimping. He was a skilled fisherman, talented carpenter, boat builder, toymaker, cast net tier, and watercolor artist.
He is survived by his wife of 59 years, Nancy Hatley Dalton; three daughters Margaret Grace Dalton-Hoffman (David Andrew Hoffman), Susan Leigh Dalton, Nancy "BeBe" Dalton Harrison (James Robert "Trey" Harrison III); 3 grandsons Cooper Dalton Harrison, Walker Reid Harrison and Ford Weston Harrison, and granddaughter Devon Alexandra Hoffman; siblings, Col. John Covington Dalton, USAF Ret., Dr. James David Dalton, Edward Turner Dalton, and Dr. N. Jean Dalton
He was preceded in death by Grace Covington Dalton, Dr. Bennie Booker Dalton Sr., and Kate Bell Dalton.
Celebration of Life service will be held Tuesday, April 17, 2018 at 2:00 PM at Mt. Pleasant Presbyterian Church. The entombment will immediately follow at Mt. Pleasant Memorial Gardens Cemetery. The family invites friends to a reception after the entombment at the church fellowship hall.
In lieu of flowers, memorial donations may be made to the Mt. Pleasant Presbyterian Church Endowment Fund.
Expressions of sympathy may be viewed or submitted to www.mcalister-smith.com.
Arrangements entrusted to McALISTER-SMITH FUNERAL HOME, 1520 RIFLE RANGE RD, MT. PLEASANT SC (843) 884-3833.
If there are trout in heaven, they'd better watch out...
Previous Events
Celebration of Life Service
Mt. Pleasant Presbyterian Church
302 Hibben Street
Mount Pleasant, SC 29464
Cemetery Details
Location
Mount Pleasant Memorial Gardens
1308 Mathis Ferry Rd.
Mt. Pleasant, SC 29464