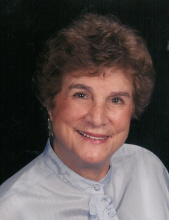 Obituary for Katherine S. Boackle
Katherine S. Boackle, 98, of Mt. Pleasant, South Carolina, entered into eternal rest with her family by her side on Wednesday, May 17, 2017.

She was born on January 31, 1919 in Griffin, Georgia to the late Bolos and Hondome Monsab Smaha.

Katherine graduated from Griffin High School and attended college near Warner Robins, Georgia. She attended Christ Our King Catholic Church in Mount Pleasant; she enjoyed the game of golf; and she loved playing bridge with her friends and her sister Mary Ann George. They enjoyed the competition to see who would win the small purse at the end of each bridge game. Katherine worked for many years at the Social Security Administration in Birmingham, Alabama.

Katherine loved spending time with her family. Her family will remember her as a loving wife, mother, grandmother, aunt, and sister.

Survivors include her son, Dr. Robert J. Boackle (Catholic Deacon), of Mt. Pleasant, SC; daughter, Joan K. Boackle, of Mt. Pleasant; Robert's wife Martha Boackle and Katherine's Grandson John Robert Boackle, and by granddaughters Dr. Mary Katherine Zanin (husband Frank) and their children (Libby and Tradd) and Melody Hutchinson (husband Mark) and their children Lex and Katherine; and by Katherine's sister, Lucille Shalhoub, of Burbank, CA; and many wonderful nieces and nephews.

She was preceded in death by her parents Mrs. Hondome Monsab Smaha and her father Mr. Bolos George Smaha, her husband Joseph Boackle and by her beloved siblings; Dr. Tofey Smaha (Ann), Jiggy Smaha (Gazelle); Norman Smaha (Marie), Dr. Joseph Smaha; Phillip Smaha (Tiny); and sisters; Arafefia Khoury (William), Pheado Union (Thomas), Mary Ann George (AB), and Margaret Smaha.

Katherine was very close to her loving family, and while she was growing up she told the family of little angels who would come and play with her in an upstairs room of the large house that her father built for them. Katherine was the star basketball player and captain of her high school team. She loved life, and in her youth drove a motor bike that all the boys in her neighborhood wanted to drive. She told stories where she would be asked by her parents to go and bring-in a chicken for dinner. She loathed ringing the neck of the chickens!

The family will receive friends on Monday, May 22, 2017 from 5:00 -7:00 PM (with Rosary at 6:00) at McAlister-Smith Funeral Home, 1520 Rifle Range Road, Mt Pleasant, SC, 29464.

The Rite of Christian Burial will be Tuesday May 23, 2017 at 10:30 AM at Christ our King Catholic Church, 1149 Russell Drive, Mt. Pleasant, South Carolina, 29464.

Expressions of sympathy may be viewed or submitted to www.mcalister-smith.com.

Arrangements entrusted to McAlister-Smith Funeral Home, Mt Pleasant, 1520 Rifle Range Road Mt Pleasant, South Carolina, 29464.
Previous Events
Visitation
McAlister-Smith Funeral Home Mt. Pleasant Chapel
1520 RIfle Range Road
Mount Pleasant, SC 29464
Funeral Service
Christ Our King Catholic Church
1149 Russell Drive
Mount Pleasant, SC 29464