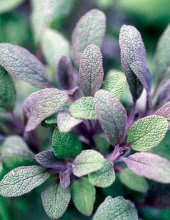 Obituary for Lorrie Ingram Clark
Lorrie Ingram Clark
1934-2017

Lorrie Ingram Clark died July 18th, at the age of 82 in Charleston, SC. She was a beloved sister, mother, grandmother, aunt and friend. Lorrie was a courageous leader who is remembered for her honesty, warmth, sense of humour and keen intellect. She was an avid reader and conversationalist with a great interest in domestic and international affairs. She especially enjoyed cooking, travel, entertaining, and good conversation with friends and family.

Lorrie was born in Candor, NC, where she graduated from Candor High School. She then began college at St. Mary's College in Raleigh, NC, and went on to earn a Bachelor's degree from Mount Holyoke College in Massachusetts. In 1958, she moved to El Paso, Texas where she grew her family and will be remembered for her work as the President of the Junior League and the first female stockbroker in the El Paso Merrill Lynch office. In 1978, Lorrie moved to Charleston, SC where she continued her work at Merrill Lynch and served as the President of the board for the Charleston Symphony Orchestra.

Lorrie Clark was predeceased by her parents Paul Coe Clark and Lorrie Ingram Clark and her sister Ann Clark. She is survived by: brother Paul Coe Clark II; son, the Rt. Rev. Clark W.P. Lowenfield (Tricia); daughters Lorrie Lowenfield Jayne (Christopher) and Helen Ann Harper(Tom); and grandchildren: Nancy Page Lowenfield, Mary Moore Rabb (McLean), Catherine Clare Kelly (Brian), Miriam Crescencia Lowenfield-Jayne, Lillian Ingram Lowenfield-Jayne, Adelaide Ingram Harper, and Thomas Lawton Harper, III; and, nephew Paul Coe Clark III.

A memorial service will be held on Tuesday, July 25th at 2:00 PM, at St. James Church, 1872 Camp Rd, Charleston, SC, 29412. In lieu of flowers, contributions may be made to the charity of your choice.

Condolences may be viewed or submitted online at www.mcalister-smith.com

Arrangements entrusted to McALISTER-SMITH FUNERAL HOME, JAMES ISLAND CHAPEL, 347 Folly Road, Charleston, SC 29412, Phone: 843-614-8494.
Previous Events
Service
St. James Church
1872 Camp Road
Charleston, South Carolina 29412
The family will receive friends immediately following the service.