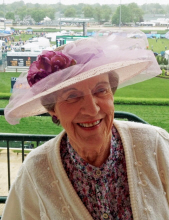 Obituary for Mary Virginia McCarthy
Mary Virginia McCarthy, 83, of Mount Pleasant, SC passed away on Tuesday, June 12, 2018.

She was born on May 5, 1935 in Binghamton, NY, daughter of the late Mary Sullivan McCarthy and the late John McCarthy.

She worked for the Federal government for thirty years, first for the Internal Revenue Service in Washington, D.C. and then the Department of Defense at Fort Belvoir, VA. She also worked as a nursing assistant for nursing homes in Fairfax County, VA. She continued volunteering with nursing home patients after her move to SC. She was a member of St. Benedict's Catholic Church.

Mary is survived by four children, Kathleen Monroe, Kim Asack, and John Baran of Virginia, and Mary Holland (Mason) of South Carolina, nine grandchildren and two great grandchildren.

Services in South Carolina will be private. Burial will be in Virginia at Fairfax Memorial Park, 9900 Braddock Road, Fairfax, VA 22032.

Expressions of sympathy may be viewed or submitted to www.mcalister-smith.com.

Arrangements entrusted to McAlister-Smith Funeral Home, Mt Pleasant, 1520 Rifle Range Road Mt Pleasant, South Carolina, 29464, 843-884-3833.