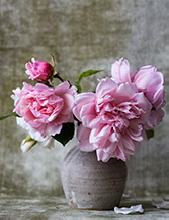 Obituary for Rose Marie Convertino Kanapaux
Rose Marie Convertino Kanapaux, 84, of Charleston, SC, passed away on Friday, March 30, 2018.

She was born on July 19, 1933 in Charleston, SC to the late Rose (Dattuomo) Convertino and the late Santo Convertino.

Rosie was a homemaker, member of the Roman Catholic Church, a gardener, member of The Geechee Red Hatters of Charleston, enjoyed family gatherings, and being with her friends. Rosie was loved by everyone she came in contact with; she will be greatly missed by all.

She was predeceased by her son, John Calejo; brothers: John Convertino, Thomas Convertino, and Danny Convertino; and sisters: Anna Convertino Altman, and Carolina Convertino Marcey,

She is survived by her loving husband of 43 years, Robert B Kanapaux Sr.; her son, Gino Calejo; brothers: Santo Convertino and Charlie Convertino; sister, Victoria Convertino Peterson (Johnny); grandchildren: Becky Calejo, Sarah Marie Calejo, Anthony Calejo, and Kara Calejo; and also several nieces and nephews.

Expressions of sympathy may be viewed or submitted to www.mcalister-smith.com.

Arrangements entrusted to McAlister-Smith Funeral Home, West Ashley Chapel, 2501 Bees Ferry Road, Charleston, SC 29414, 843-722-8371.