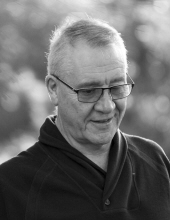 Obituary for Wayne Alexander McLintock
Wayne Alexander McLintock, 60, of 1303 Palmetto Peninsula Drive, Mount Pleasant, passed away on Monday, January 30 after a brave battle with pancreatic cancer. Born on February 29, 1956 in Inglewood, New Zealand, he was the son of Beverley (Staples) McLintock and Neil A. McLintock. Wayne grew up in New Zealand and graduated from New Plymouth Boys High School. From the time he was a boy, he had an entrepreneurial spirit. After high school he moved to Bondi Beach, Australia where there was more business opportunity. There he became a wholesale jewelry contractor and also started Australia Roadside Assist. Wayne moved to Dalton, MA in 1999. He completed the New England Carpenters Union Journeyman/Apprenticeship Program, and worked for the union for several years. His passion for being his own boss got the better of him, and he started his contracting business. In 2011, the harsh winters of Massachusetts pushed him and his wife, Susan, to migrate South, and he decided Charleston, South Carolina was the place to be. He passed his General Contractor's exam, opened up SeaSaw Carpentry, and set out to build a business where his philosophy was to help people build their dreams with high quality craftsmanship. He was a member of BNI (Business Network International) and CRX (Charleston Network Exchange), and was a volunteer at events organized by Lowcountry AIDS Services and The Gusto Group. Besides his parents, Wayne is survived by his loving wife of 16 years, Susan Mazzone McLintock, his daughters, Nicola J. McLintock and her husband Matthew Johnson, and Kylie A. McLintock from Sydney, Australia, his stepchildren, Aaron M. Stransky and his wife Regina, and Maura N. Stransky of Charleston, SC. He is also survived by his siblings, Karen Roberts and Wendy Honnor, from New Zealand and his grandchildren Macie and Charlie Johnson and step grandchildren, Alyssa, Vincent, and Nicholas Pagley, his sister-in-law, Donna Meyer and her husband Paul, and his brother-in-law Jerry Mazzone and his wife Linda, Wayne's former wife, Denise McLintock, and all his wonderful customers who he considered friends. A Celebration of Life will be held on Saturday, February 4, 2017 at Liberty Tap Room, 1028 Johnnie Dodds Blvd, Mt. Pleasant, SC at 1:00 pm. In lieu of flowers, contributions may be made to Charleston Leukemia Lymphoma Society, an organization close to his heart, 941 Houston Northcutt Blvd, Suite 203, Mt. Pleasant, SC, 29464 or via events.lls.org/pages/sc/circleofhope17/wayne . Expressions of sympathy may be viewed or submitted online at www.McAlister-Smith.com . Arrangements have been entrusted to McALISTER-SMITH FUNERAL HOME, MT PLEASANT CHAPEL, 1520 RIFLE RANGE ROAD, MT PLEASANT, SC (843) 884-3833.

Reception:
A Celebration of Life will be held on Saturday, February 4, Liberty Tap Room, 1028 Johnnie Dodds Blvd, Mt. Pleasant, SC at 1:00 pm.
Previous Events
Service
Liberty Tap Room
1028 Johnnie Dodds Blvd,
Mount Pleasant, SC 29464