Select a category of your choice:
Earth Friendly & Natural Stone Urns
Classic Paw Collection
Paw Odyssey Collection
Classic Pet Collection
Pagoda
Arielle Heart
Personalization & Engraving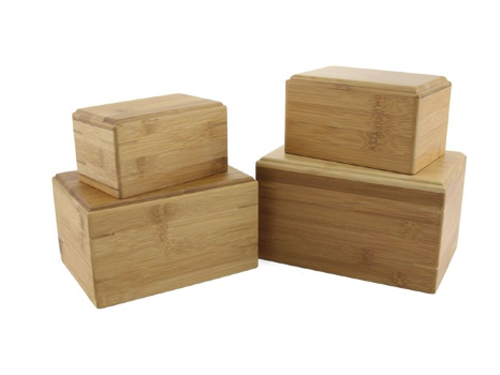 Bamboo Box
 
Medium $62 up to 115 lbs
Small $50 up to 75 lbs
Extra Small $42 up to 30 lbs
Petite $36 up to 15 lbs

Engraving Available
$35 Includes 2 lines of engraving
$5 Per additional line of engraving
$12 Per artwork image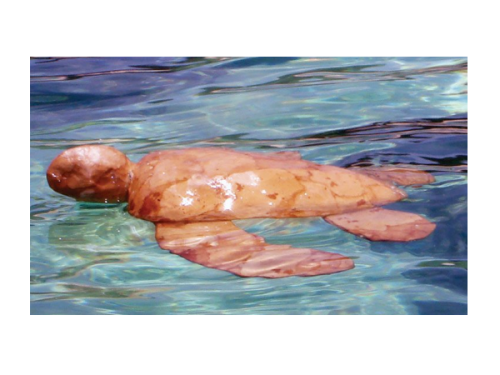 Biodegradable Turtles
 

$75 each

Each turtle will accommodate up to two or three tablespoons of cremated remains and are designed to float briefly before sinking. Once the turtle sinks, it will biodegrade naturally over time.

 
The Passages® Biodegradable Paper Turtles are crafted by hand from recycled paper bags and newsprint using non-toxic glues. The purchase of a turtle will contribute to the preservation of a traditional local art form. The skilled artisans producing these beautiful turtles are paid a fair wage in local workshop environments.

Available in Natural and Newsprint. Since the turtles are crafted by hand, the size, shape and color of each may vary. Newsprint turtles will vary considerably in appearance and will contain legible newspaper print.
Blooming Bio Urns
| | | |
| --- | --- | --- |
| Small | $50 | For pets up to 25 pounds |
| Medium | $75 | For pets up to 90 pounds      |
| Large | $100 | For pets over 90 pounds |

*Included with each Bio-Urn is a biodegradable water soluble bag and tie for containment of the cremains/ashes and complete instructions for use. It is suitable for water burial or "green" burial in the ground.
The Blooming Bio-Urn is a completely biodegradable memorial urn that is handcrafted utilizing old world papermaking techniques. Like all of our products, each urn is created from recycled materials entirely in the USA.
This earth/eco-friendly "green" product comes with a Blooming Expression adornment which can be planted in a garden or special place where it will grow and bloom into 12 varieties of perennial wildflowers—blossoming year after year in honor of your loved one.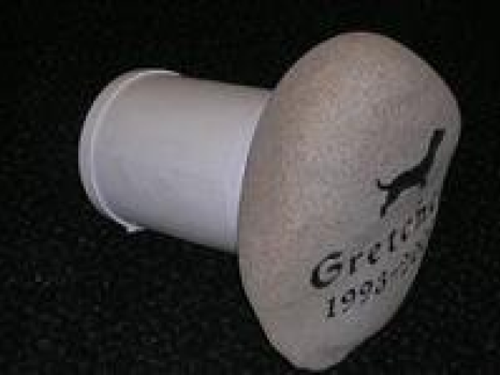 KeepStone Garden Stone Urns - River Rock
 

                                         STONE ONLY                  STONE W/ URN

Small (4-7" long)                        $53                                N/A

Medium (7-10" long)                   $80                                $130

Large (10-12" long)                    $136                              $186

X-Large (>12" long)                    $181                              $121

 

Includes engraving and many standard images available. Premium images available for $20.

100% Natural River Rocks are most often round to oval shaped. These urns are also available in Dolomotic Stone, Gray Granite, Blue-Gray Flagstone, and Lilac Flagstone. 

The River Rocks are our most popular stone option. Natural river rocks are just that - natural. They come in all shapes, sizes, colors and color patterns, and sometimes include seams, ridges, indentations, texture variations or color variations. In fact, like our pets, no two river rocks are the same. 

*If a certain color or shape is desired, we can make a special request and have a picture of the selected rock sent for approval before it is engraved - $30 fee.