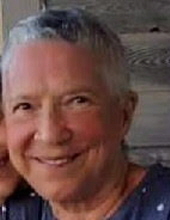 Obituary for Carole Diane deLucia
Tioga County, NY / Natural

deLucia, Carole Diane, 75, of Johns Island a Psychoanalyst , died September 22, 2018. Arrangements by McAlister-Smith Funeral and Cremation, 347 Folly Road, Charleston,SC 29412.

Carole Diane deLucia, 75, of Waverly, New York, passed away on September 22, 2018.
She was born on May 21, 1943 in Elmira, New York, daughter of Evelyn (Lovejoy) and Anthony Battisti. Carole was preceded in death by her parents.
She is survived by her daughter: Lilly deLucia (Michael Schall) of Jackson Heights, NY: her sister: Lisa Battisti(Alan Wilson) of Johns Island , SC; her brothers: Joseph Battisti(Jeanne) and James Battisti (Pam); her granddaughters: Marley and Rosie; her nephews: Michael, Joshua, Tony and Jesse; and his nieces: Marianne and Courtney.
Carole spent her early years working as a nurse in a psychiatric hospital, and later went to graduate school to get her Masters in Social Work and become a psychotherapist. She went on to start her own private practice in New York City and also worked with the Visiting Nurse Service to help families caring for their loved ones. She spent her career helping people from all walks of life and did so until she finally retired in Waverly. She was an avid reader and loved to discuss books. Recently relocated to the Charleston area and spent her remaining months with Lisa and Alan before going home to her Lord.
In lieu of flowers, donations can be made to the charity of your choice.
Celebration of Life service will be held in May, 2019.