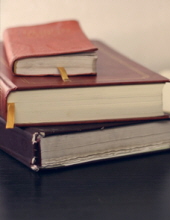 Obituary for Thomas Walle
Thomas "Tom" Walle, 79, of Charleston died Saturday, January 6, 2018 at the MUSC.
He was born in Malmö, Sweden, on September 20, 1938, the son of the late Börje Walle and Elsa Walle. He got his pharmacist and Farmacie Licentiat degrees at the Royal Institute of Pharmacy in Stockholm. In 1970, while at the Karolinska Institute, he was invited to come to the University of Cincinnati as a visiting assistant professor, a visit that became a life-long career when his division head and many of his young coworkers made the move the Medical University of South Carolina and the Department of Cell and Molecular Pharmacology and Experimental Therapeutics. His 35 years of research at the MUSC with continuous support from the NIH resulted in more than 200 peer-reviewed publications, mainly focusing on drug and polyphenol
bioavailability and cancer prevention. His greatest joy was mentoring and daily interaction with the many graduate students, postdoctoral fellows and technicians who passed through his laboratory over the years. Tom enjoyed the beauty of nature and never tired of bird-watching in his own back yard and in the parks and wildlife areas surrounding Charleston. He fondly remembered the days of hiking in the Blue Ridge and the Swedish mountains. After his retirement, the summers were spent back in the south of Sweden, savoring the cooler
weather and connecting with family and old and new friends.
Tom is survived by his wife of 55 years, Kristina (Eklund) Walle. He is also survived by his son Jens Walle and his wife Connie, grandson Zachary Walle, stepgrandchildren Crystal Martin and James Martin and stepgreatgrandchildren Kayla and Jenna Fernett and Nevaeh and Sullivan Martin. In Sweden he leaves behind his wife's siblings and their spouses, Anders (Martta) Eklund, Lars (Elisabeth) Eklund and Lena Andersson-Eklund (Per-Åke Andersson), as well as numerous nieces and nephews and cherished cousins and many dear friends.
The family will receive friends for a casual celebration of his life at the McAlister-Smith Funeral Home, James Island Chapel, at 347 Folly Road from 5:00 to 7:00 on Friday, January 12. Please just bring memories to share with us. His ashes will be buried next to his beloved grandparents in the Walle family plot in Tottarp, Sweden, in the summer.
Condolences may be viewed or submitted online at www.mcalister-smith.com, Phone: 843-614-8494.
Arrangements entrusted to McALISTER-SMITH FUNERAL HOME, JAMES ISLAND CHAPEL, 347 Folly Road, Charleston, SC 29412, Phone: 843-614-8494.
Previous Events
Visitation
McAlister-Smith Funeral Home, James Island Chapel
347 Folly Road
Charleston, South Carolina 29412