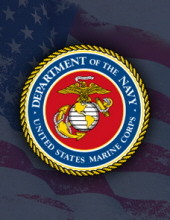 Obituary for Salvatore Leonti
Salvatore Leonti, 91, of Summerville, South Carolina passed away, Thursday, February 1, 2018. He was born on September 5, 1926 in Kansas City, Missouri to Lawrence and Hettie (Barnes) Leonti. He served 24 years active duty in the US Marine Corps. Serving through WWII, two tours in Korea, one tour in Vietnam, six years in the fleet reserve, and 22 years in civil service.

Survivors include his wife, Santana Leonti; daughter, Catherine Moreland; sons, David Leonti and James Leonti; daughter-in-laws, Jennifer and Winny; and grandchildren, Oliver, Paolo, and Jheena.

He was preceded in death by his parents, Lawrence and Hettie, as well as his first wife, Hester Ruth Leonti.

The family will receive friends on Monday, February 5, 2018 at 10:00 AM at Immaculate Conception Catholic Church, 510 St James Ave, Goose Creek, SC 29445. Funeral Services will be held immediately following in the same location.

In lieu of flowers, memorial donations may be made to the Berkeley County Senior Center and Senior Catering.

Expressions of sympathy may be viewed or submitted to www.mcalister-smith.com.
Arrangements entrusted to McAlister-Smith Funeral Home, Goose Creek Chapel, 869 St. James Avenue Goose Creek, South Carolina, 29445, 843-553-1511.
Previous Events
Visitation
Immaculate Conception Catholic Church
510 St. James Avenue
Goose Creek, SC 29445
Funeral Service
Immaculate Conception Catholic Church
510 St. James Avenue
Goose Creek, SC 29445