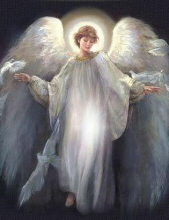 Obituary for Ada Passadore Gall
Ada Passadore Gall entered into eternal rest on July 5, 2018.

Born and raised in Stockton, California. She was one of eleven children of Italian immigrant parents, the late Agostino and Maria Passadore. She was preceded in death by her husband of 49 years, Floyd Gall and her sisters, Dorothy Mariani, Marie Snyder, May Cima, Emily Prima, and Natalie Lopez.

Ada, or Ida as we knew her, is survived by her children, Gregory Gall (Angela) and Antoinette Seney (James); her grandchildren, Brianna Gall Branco, Weston Gall, Damian Perez, Syrys Perez, Robert Seney, Allison Seney, James Hodgkin (Lisa), and Brian Seney; her great-grandchildren, Christian, Beckham, Kalliope, Hunter, Alexa, and Auriella; her sisters, Anna Thomas, Rose Nunes, Theresa Mariani, June Milano (Gary); and her brother Frank Passadore (Lisa); sister-in-law Virginia (Jack Gall deceased), as well as numerous nieces, nephews and cousins both here in the US and in Italy.

Ida enjoyed playing tennis and traveling with her husband and friends for as long as she could. One of things she missed doing the most was counted cross stich. She so enjoyed making counted cross stich hand towels and made over 40 a year to share with family and friends.

In lieu of flowers, contributions may be made to Annunciation School, 1110 N. Lincoln St., Stockton, CA, 95203, St. Mary's High School, P. O. Box 7247, Stockton, CA 95267-0247, Rescue Dogs Rock NYC, PO Box 101 Gracie Station, NY, NY 10028, or a charity of the donor's choice.

Funeral Mass to be held on August 6, 2018, 10:00 AM at Church of the Presentation of the Blessed Virgin Mary, 6715 Leesburg Place, Stockton CA, 95207. Interment at San Joaquin Catholic Cemetery immediately following Mass.

Expressions of sympathy may be viewed or submitted to www.mcalister-smith.com.

Arrangements entrusted to McAlister-Smith Funeral Home, Mt Pleasant, 1520 Rifle Range Road Mt Pleasant, South Carolina, 29464, 843-884-3833.