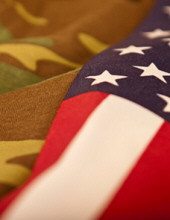 Obituary for Harold Edward Booker
Harold Edward Booker, M.D., of Mount Pleasant, South Carolina, known for his quick wit and wisdom as a wordsmith, passed away peacefully on July 15, 2018. He was 85.

Dr. Booker was born in Indianapolis, Indiana, to Clyde and Evangeline Booker. He attended Indiana University, where he earned his undergraduate degree and then medical degree in 1957. He then spent four years as a physician in the U.S. Air Force, where he was stationed in Japan.

Dr. Booker was a leading national authority on epilepsy and influential in breakthroughs in epilepsy treatment, publishing many medical papers and journal articles. He was a professor of neurology and served as a department chairman at the University of Wisconsin-Madison before he was named the director of Neurology Services at the Veteran's Administration in Washington, D.C. in 1979.

During the 1970s, Dr. Booker also served as president of the Wisconsin Neurological Society, was program chairman and president of The American Epilepsy Society and board member of the Epilepsy Foundation of America. He was a member of the Epilepsy Foundation's Professional Advisory Board from 1979-1987 and received many service awards throughout his lifetime for his dedication to the study of epilepsy.

Dr. Booker was a frequent speaker throughout the country and the world at symposiums and medical meetings, and he traveled to Indonesia for a teaching sabbatical in 1986.

Dr. Booker relocated to Mount Pleasant, South Carolina, in 1989, where he joined the Carolina Neurological Clinic in Charleston with Drs. Jim Baumgartner, Paul Pritchard and Braxton Wannamaker. He retired from private practice in 1993 and later volunteered at The South Carolina Aquarium in Charleston.

In his spare time, Dr. Booker attended operas and the Spoleto Festival, and he amassed a huge collection of audio and video operas that he cherished. He also loved to fish and write poetry.

Dr. Booker is survived by his devoted wife of 61 years, Sandra J. Booker, of Mount Pleasant, South Carolina. He also leaves behind two children, Patricia L. Booker, of Paris, Virginia, and Stewart C. Booker, of Boulder, Colorado, their spouses, Gary J. Scheib and Ricki Booker, and three grandchildren, Cameron Booker Scheib, Daisy Booker and Charley Booker. He is also survived by sister-in-law Susan Booker, of Fairhope, Alabama.

He was preceded in death by his brother, Dr. Gene Booker, of Fairhope, Alabama.

In lieu of flowers, memorial donations may be made to the Epilepsy Foundation: Attn: Donor Services, 8301 Professional Place East, Suite 200, Landover, MD 20785 or epilepsy.com/donate.
Events