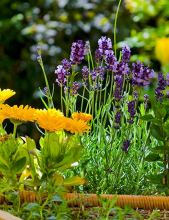 Obituary for Francis Xavier Coleman
Francis Xavier Coleman, 91, of James Island, South Carolina, passed away Friday, August 31, 2018.

He was born on October 19, 1926 in Charleston, SC to Daniel Coleman and Lottie Smith.

Francis was a very unique individual. He was the first baby born in the old Baker Hospital and a Korean War Serviceman, honorably discharged. He was a master gardener and lover of nature, as well as a great story teller who entertained many with his humor. Francis could tell a story about old Charleston and its people, as he weaved together a tale so unbelievable you couldn't wait for him to tell the next one.

He had three brothers, Henry, Daniel, and Alfred, and one sister, Charlotte, who are all now deceased. He is survived by many nieces and nephews as well as numerous great nieces and great nephews.

And, to Dale, a true good friend for over 70 years, who unselfishly worked beside him ever so tightly; "Thank you, Dale." To all, I'll meet you on the other side.