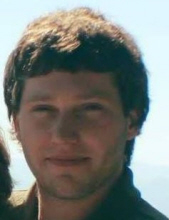 Obituary for Cole Vincent Smith
Cole Vincent Smith, the son of Rodney and Robin Smith, died Tuesday morning on July 31st. He was born in Charleston on March 8, 1996 and was a member of the First Christian Church Disciples of Christ. Cole was no small man when it came to standing up to others as he left our world protecting his girlfriend during a home invasion. Cole was the first grandchild and eldest to his beloved brothers Marshall and Robert as well as his first cousins Elena, William, Deakon, Philip, Joanna, Michael, Roman and Logan. Being a big brother was no small responsibility, as he loved being with Marshall, his best friend, playing video games and fishing with their cousin William. He shared his love for his youngest brother Robert whom he nurtured and guided in taking small steps with great independence. Cole embraced the opportunity to care for Robert throughout life. Love does not describe his relationship with his Grandma, Karen Smith. When grandma called him home, he arrived without question. He had an incredible likeness to Meemaw, Carol Bond (Pop Pop, Dick Bond) whom he shared the same birthdate with an intellect matched by his passion for animals and creativity. His Uncle Todd, Uncle Steven and Uncle James were like big brothers. Each had their own special relationship that he respected as they guided him into the man he was becoming. He was enrolled in Trident Tech this fall to begin a business degree in order to fulfill his dream of owning an art studio in blown glass. He left James Island Charter High School in 2012 to earn his GED and find his way, his own way. His parents Rodney and Robin Smith of James Island, Uncle James and Aunt Robin Cady of Marshall N.C., Uncle Todd and Aunt Mary Smith of Johns Island and Uncle Steven and Aunt Jacque Cady of Perrysburg Ohio are welcoming you to his funeral at the Disciples of Christ on Orange Grove Road. We are comforted in knowing he is in heaven with his grandfathers, Donald Waldo "Sonny" Smith of West Ashley and Robert Marvin Cady of Summerville, SC. Our hearts go out to his friends Alex, Dillon, Hunter, and Johnny and many others. He loved you. We love him with all our hearts. While it was too soon for us to lose such a courageous, beautiful and gifted young man, we are comforted knowing he is at peace with all those we have in heaven.
Cole's family will receive friends from 6-8 PM on Friday, August 3, 2018 at McAlister-Smith Funeral Home, James Island.
A Celebration of Life service will be held at 11:00 AM on Saturday, August 4, 2018 at Disciples of Christ, 1293 Orange Grove Rd, Charleston, SC 29407.
Condolences may be viewed or submitted online at www.mcalister-smith.com
Arrangements entrusted to McALISTER-SMITH FUNERAL HOME, JAMES ISLAND, 347 Folly Road, Charleston, SC 29412, Phone: 843-614-8494.
Previous Events
Visitation
McAlister-Smith Funeral Home, James Island
347 Folly Road
Charleston, South Carolina 29412
Cemetery Details
Location
Live Oak Memorial Gardens
3093 Ashley River Rd
Charleston, SC 29414