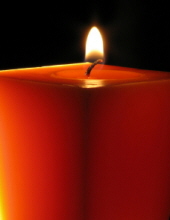 Obituary for Dennis M Strempel
Dennis M. Strempel, 63, of Charleston, South Carolina died, Thursday, August 16, 2018. He was born on October 4, 1954 in Fairview Park, Ohio to Ralph and Helen (Mroczka) Strempel.

Dennis is survived by his loving wife, Virginia Strempel, two sisters: Diane Link (James) and Debbie Larsen. Also, two nieces, five nephews, and his cats: Cole and Joy.He was preceded in death by his parents, Ralph and Helen Strempel and his brother, Dale Strempel .

The family received friends and celebrated his life on August 25, 2018 at his home.

In lieu of flowers, memorial donations may be made to Pet Helpers, 1447 Folly Road, Charleston, SC 29412 and Disabled American Veterans, Charleston, SC.

Expressions of sympathy may be viewed or submitted to www.mcalister-smith.com.
Arrangements entrusted to McAlister-Smith Funeral Home, James Island , 347 Folly Road Charleston, South Carolina, 29412, 843-614-8494.