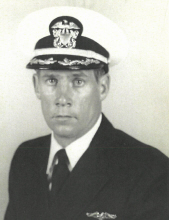 Obituary for Jeffrey Biel
Jeff Biel, 74, passed away suddenly on Saturday, May 26th, at his residence on Daniel Island. He was in good spirits before he died.

Jeff was raised in Wisconsin, and then went on to the University of Notre Dame, where he graduated with honors. After a time in finance in New York City, Jeff became a career Naval officer. He graduated from Cornell University with a Master's Degree in Finance, while in the Navy. He served in the Navy's Submarine Supply Corps for 27 years. After the Navy, Jeff served for 13 years as the Americorps*NCCC Southeast Region Campus Director.

He counted Abraham Lincoln, Winston Churchill, W.C. Fields, and Charles Dickens among his significant influences, along with Saint Roch (the Patron Saint of Dogs). He made a habit of watching Dickens' Christmas Carol starring Alastair Sim during the Christmas season.

A quick-witted, generous, and loving person, Jeff could often bring out a sincere laugh in others. He lived his life with courage, a competitive spirit, a sense of humor, and tenderness. He was grateful for all the people and friends alongside whom he worked, joked, played golf, celebrated, commiserated, danced, and myriad other ways experienced and shared life. The Biel family would also like to thank The Daniel Island Summit Place residents and staff, for allowing Jeff to play such an active role in their community.

Jeff is survived by his wife and friend Lynda; son Steve; sister Mary Ellen; six nieces and nephews; his friends; and his faithful dog Kippy.

Expressions of sympathy may be viewed or submitted to www.mcalister-smith.com.

Arrangements entrusted to MCALISTER-SMITH FUNERAL HOME, 1520 Rifle Range Road, Mt Pleasant, SC 29464, (843) 884-3833.