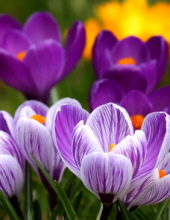 Obituary for Lucille Ann Stolark
Lucille Ann Stolark, 72, of Summerville, South Carolina passed away, Saturday, August 18, 2018. She was born on August 1, 1946 in Wilmington, Delaware to John and Marion (Acee) Gungui, both of whom preceded her in death, and are from Clark Mills, NY as well as her husband Francis Stolark of Frankfort, NY.

Survivors include her children, Debbie (Ronald) Olney, Katie (Robert) Arrington, and Connie (Eric) McClanahan. She is also survived by her sister Connie (Kenny) Goodson of Clark Mills, NY. Lucille has several grandchildren who were her total heart. Michael (Shannon) Martin, Christian (Stephanie) Homrich, Haliegh (Justin) Andrews, Kelsey McClanahan and Andrew Joseph McClanahan, Nina (Gideon) Alexander and four great grandchildren; Jackson and Charlotte Alexander, Sterling Andrews and in early 2019, Baby Andrews. These babies were all her heart and each of them made her so very happy.

Lucille went by the name "Mam" for her grandchildren and everyone she met. She was the center of the family to say the least. Mam taught us all a few very important life lessons; love God, always remember that family is EVERYTHING, and always say "I love you" when you leave because she knew, all to well, that tomorrow is never a guarantee

Mam loved to cook with and for her family, she took on the work of documenting the family's recipes to share with generations to come. Mam was raised with a belief that to cook was to love and she really loved her family, especially with sweet treats. Mam has left an indelible mark on every soul she met and she loved to make people smile. No one ever left a conversation with her who wasn't laughing as she was a gift from God to this family and to those who were blessed to meet her.

Mam did a lot in this life for many, but raising her three daughters was by far the most important mission she had in this life. She taught them to go and make their happiness and to always know and remember that they could do anything they set their minds to. Mam taught us to sing show tunes loudly from the heart, to dance holding each others hands to anything with a beat, to squeeze hands hard three times and to find a way to laugh at the "luckies" in life.

Mam's final wish was to have her cremains made into an ocean reef as a way to celebrate her life and give back to the world, even in her death. Her Eternal Reef will be placed and a private memorial service will be held in April 2019. The family will have a private mass and they will celebrate her life everyday.

In lieu of flowers, memorial donations may be made to St. Jude's Children's Hospital, an organization she proudly supported. Please go to http://www.stjude.org to make a donation and honor her life!!!

Expressions of sympathy may be viewed or submitted to www.mcalister-smith.com. Arrangements entrusted to McAlister-Smith Funeral Home, Goose Creek, 869 St. James Avenue Goose Creek, South Carolina, 29445, 843-553-1511.
Memorial Contribution